The Development of Ohira School into the Beijing Center for Japanese Studies, and into a Platform of Japanese Studies Open to the World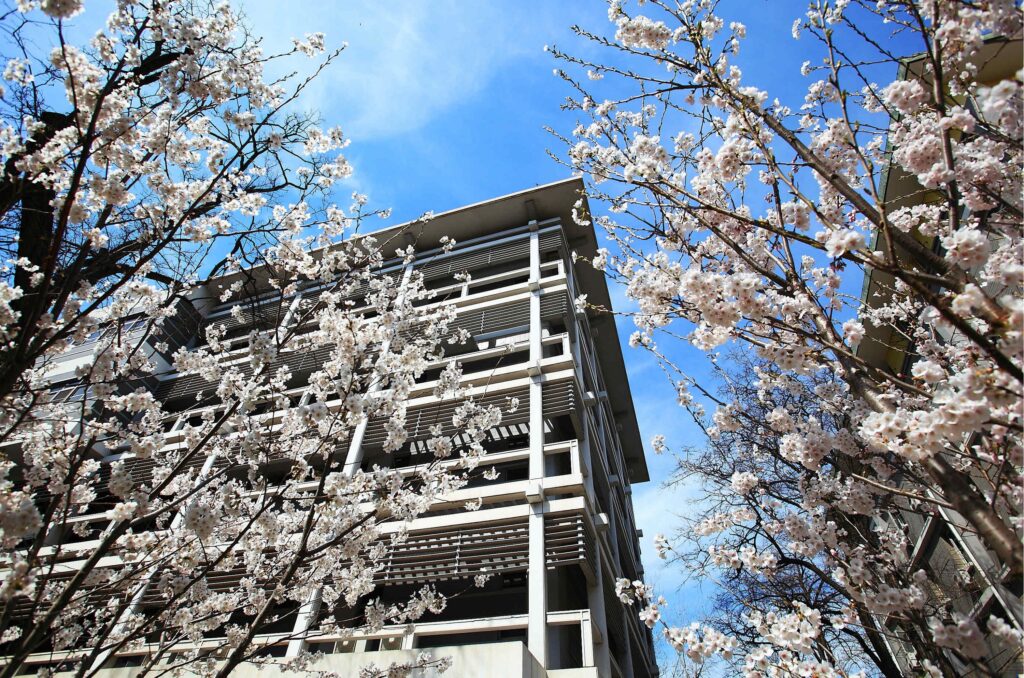 This year marks the 50th anniversary of the normalization of diplomatic relations between Japan and China. One of the important pillars that has supported the ties between the two countries over the past half century has been Japanese language education and the promotion of Japanese studies in China. We will trace the history of the Beijing Center for Japanese Studies, which has produced a large number of Japan experts and has played a central role as an institution for Japanese studies in China.
In September 1972, then Japanese Prime Minister TANAKA Kakuei and Chinese Premier Zhou Enlai signed a joint statement normalizing diplomatic relations between Japan and China. One month later, China gifted two pandas to Japan for the first time as a token of friendship between the two countries, which created a buzz in Japan.
Since the second half of the 1970s, China has promoted a shift towards a market economy under the slogan of "reform and opening up" advocated by Deng Xiaoping. At that time, Japan attracted attention as a model nation. Along with the economic ties between the two countries growing closer with Japanese companies expanding into China and increased exchanges between people, the demand for Japanese language education in China began to grow.
In response to this development, Japan began supporting Japanese language education in China to promote mutual understanding between the two countries. Based on an agreement between then Prime Minister OHIRA Masayoshi of Japan, who served as the Minister for Foreign Affairs at the time of the normalization of diplomatic relations, and then Premier Hua Guofeng of China, the Japan Foundation (JF) and the Ministry of Education of the People's Republic of China established the Training Center for Japanese Language Teachers, known as the Ohira School, in Beijing in 1980. Over its first five years up to 1985, the school trained approximately 600 Japanese language teachers from universities across China, with experts dispatched from Japan to provide lectures on Japanese language education and Japanese culture and society.
With the Ohira School as the precursor, in 1985 the Beijing Center for Japanese Studies (hereinafter,  the "Center") was established to foster human resources to promote Japanese language and Japanese studies in China as well as cultural exchanges between the two countries. The Center is a graduate school within Beijing Foreign Studies University that offers master's and doctoral degree courses in six different majors including Japanese linguistics, Japanese language education, Japanese literature, Japanese culture, Japanese society, and Japanese economy.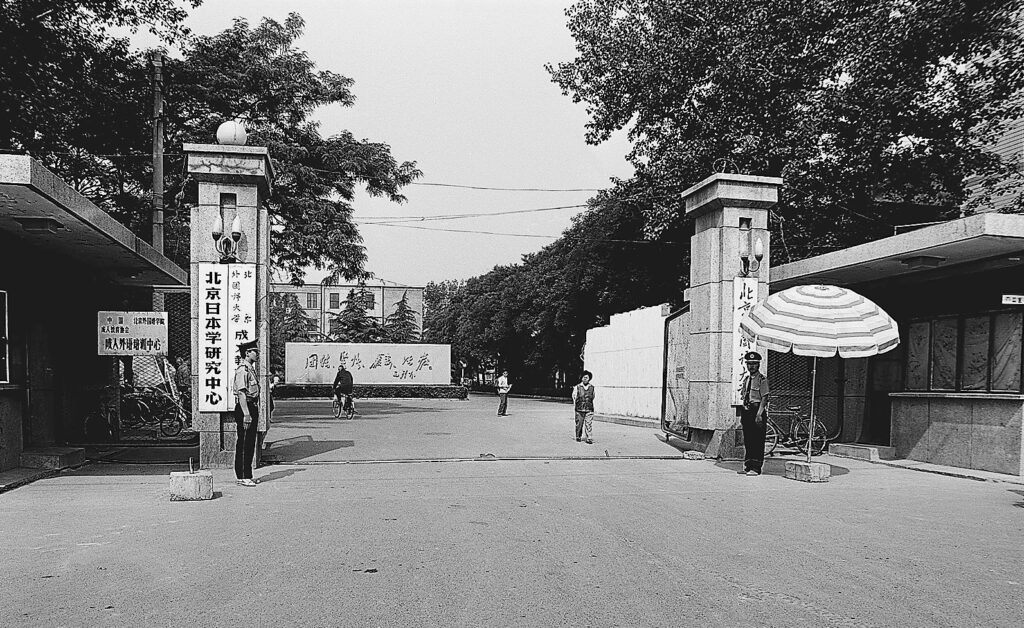 JF has cooperated with the Center's management and provided various forms of support to meet the needs for Japanese studies in China. To date, we have dispatched over 500 experts from Japan and, in addition to donating library materials, we also provide students enrolled in master's and doctoral programs with opportunities to conduct research visits in Japan to gather relevant data and literature for their work.
The Center's accumulated experience in academic exchanges forms the foundation of today's bilateral relationship, and has fostered many talented individuals who serve as cultural bridges between Japan and China. Thus far, there are about 1,000 graduates with master's or doctoral degrees from the Center who are active in various fields in Japan and China, from where they support the two countries' relationship as Japan experts.
In the 2000s, as China achieved rapid economic growth, it started paying attention to the trends and efforts of Japan as a "developed country facing challenges" such as environmental issues, a declining birthrate, and an aging population.
Ms. Lei Jialu, a student enrolled in the doctoral program at the Center, has an especial interest in modern Japanese society. As someone from Sichuan province, Ms. Lei set her sights on Japanese studies after witnessing the support activities provided by Japanese NPOs following the 2008 Sichuan earthquake and developed an interest in Japanese society.
"The Beijing Center for Japanese Studies is the 'Hall of Dreams' for people majoring in  Japanese studies. I attended the nearby Beijing Institute of Technology for an undergraduate program, and had been looking at the gate of the Center longingly. I am proud to have been accepted here. It was valuable for us to be able to attend online lectures by instructors in Japan each semester as we could not travel to the country due to COVID-19," says Ms. Lei. "Since Japan was the first East Asian country to have entered the 'second modernity,' it was very meaningful for China to learn from Japan's experience with trial and error. Countries in East Asia have complicated relationships in terms of history and politics. However, we share similarities culturally and have strong ties. Therefore, I believe it is better for us to work collaboratively and make progress together rather than being at odds."
Currently, Ms. Lei is conducting research at the University of Tokyo as a visiting researcher. She finds the interaction with Japanese students during the seminar and exchanges with other foreign students in workshops planned by JF to be positive activities. "I discovered things such as how this person views Japan from this perspective, and how there is this type of initiative in Japan. There were times when my research hit a wall or I felt depressed. But by watching other participants immersed in their research and exchanging ideas with them, I regained the drive and determination needed to become a researcher of Japanese studies."
The Center is also moving forward with an effort to expand the circle of academic exchanges between Japan and China cultivated to date to the worldwide stage. In recent years, the Center has hosted activities such as online book talks for the master's program (workshops for discussions with authors on their newly published books) and research presentation workshops in English for doctoral students in order to broaden their perspectives and enhance their global communication abilities. For the students, these are valuable opportunities to turn their focus to the outside world and have discussions with frontline scholars of Japanese studies across the globe. Students who attended a book talk gave the following feedback: "I learned the necessary train of thought to establish my research plan"; "I now hope to be more conscious of questioning 'assumptions'"; "it was a catalyst for me to think about what 'my style of research' looks like."
Professor SONODA Shigeto, the Japanese director of the Center, discusses the meaning of international academic exchange as follows: "Interacting with researchers from other countries enables us to think critically about how our own knowledge has been formed and what we need to learn in the future. Sometimes we also learn that what was being studied independently in each country could actually be shared with other countries."
"The Center started out in response to the needs for Japanese language education in China. Since then, it has shifted towards supporting researches on Japan for understanding beyond the language. For over 30 years, it has functioned as a base of Japanese studies that covers the vast country of China. Going forward, we should focus on dialogue with researchers of Japanese studies worldwide through student exchanges and joint research, and become a global hub for sharing knowledge accumulated in each region," continues Prof. Sonoda.
Turning from a base of Japanese studies in China into a platform of Japanese studies open to the world, the Beijing Center for Japanese Studies will continue to grow and evolve.
【Related pages】
American Scholar Revealed the Profound World of The Tale of Genji
Providing Young Europeans with Opportunities for Interdisciplinary Japanese Studies, the Sainsbury Institute for the Study of Japanese Arts and Cultures
"Heart to Heart"—Connecting the Hearts of the Younger Generation to Expand the Japan-China Friendship Network