Since its establishment, the Japan Foundation (JF) has worked to promote Japanese language education overseas through various programs. This includes dispatching Japanese language specialists overseas, providing grants to Japanese language education institutions in various countries, creating teaching materials and providing training for teachers. According to JF's periodic "Survey on Japanese Language Education Abroad," the global number of Japanese language learners is approximately 30 times that of the end of the 1970s, while the number of Japanese language teachers in the world is approximately 19 times that of the same time.
Additionally, the Japanese language learning platform "JF Japanese e-Learning Minato," released in 2016, is utilized in 199 countries and regions worldwide, with a cumulative total of more than 310,000 registered users as of July 31, 2022.
Changes in Number of Learners and Teachers of Japanese Worldwide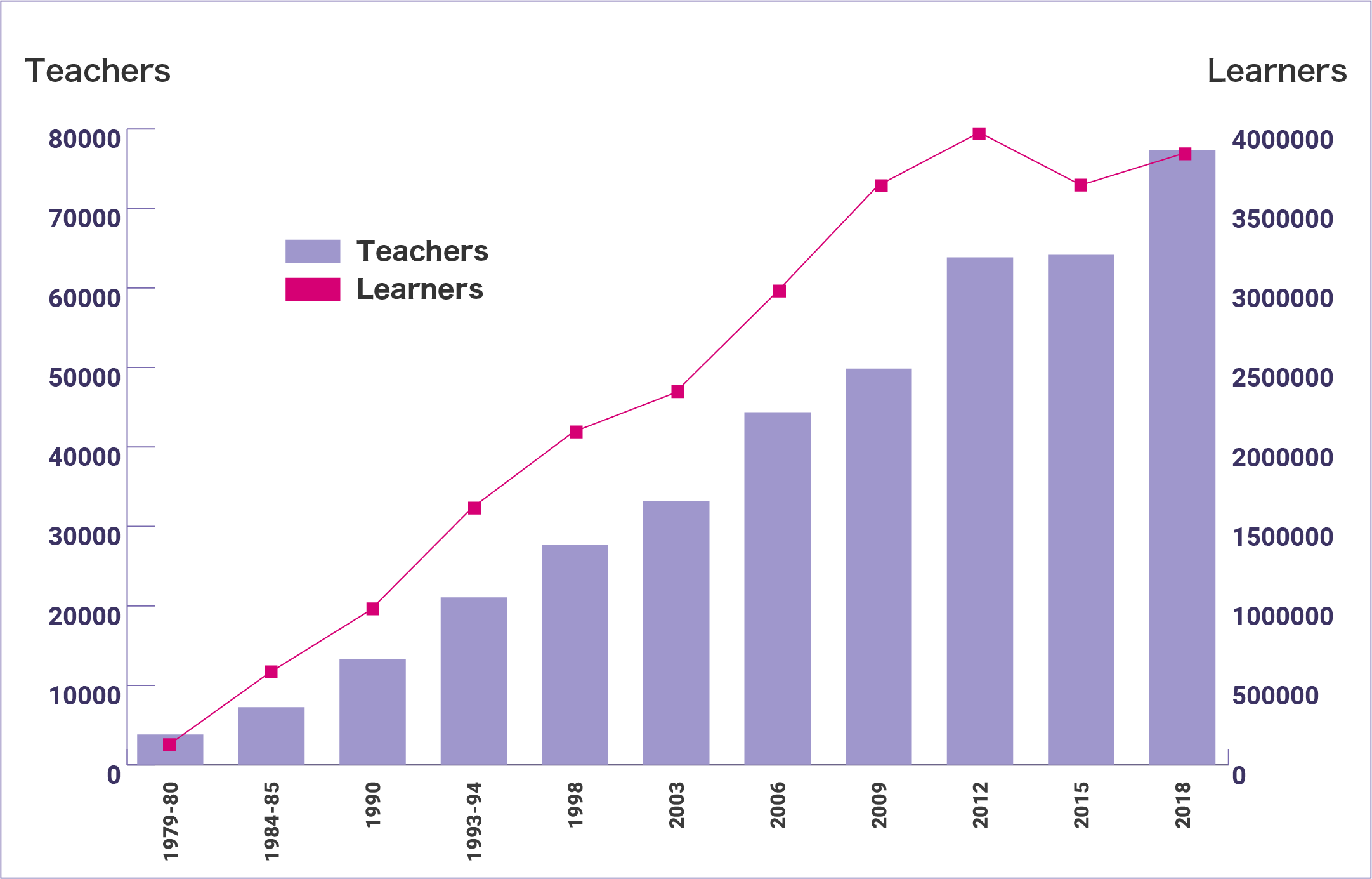 *Based on "Survey Report on Japanese-Language Education Abroad" of 1974-2018. Surveys are conducted every three years.
Number of Registered Users of the Japanese Language Learning Platform "JF Japanese e-Learning Minato"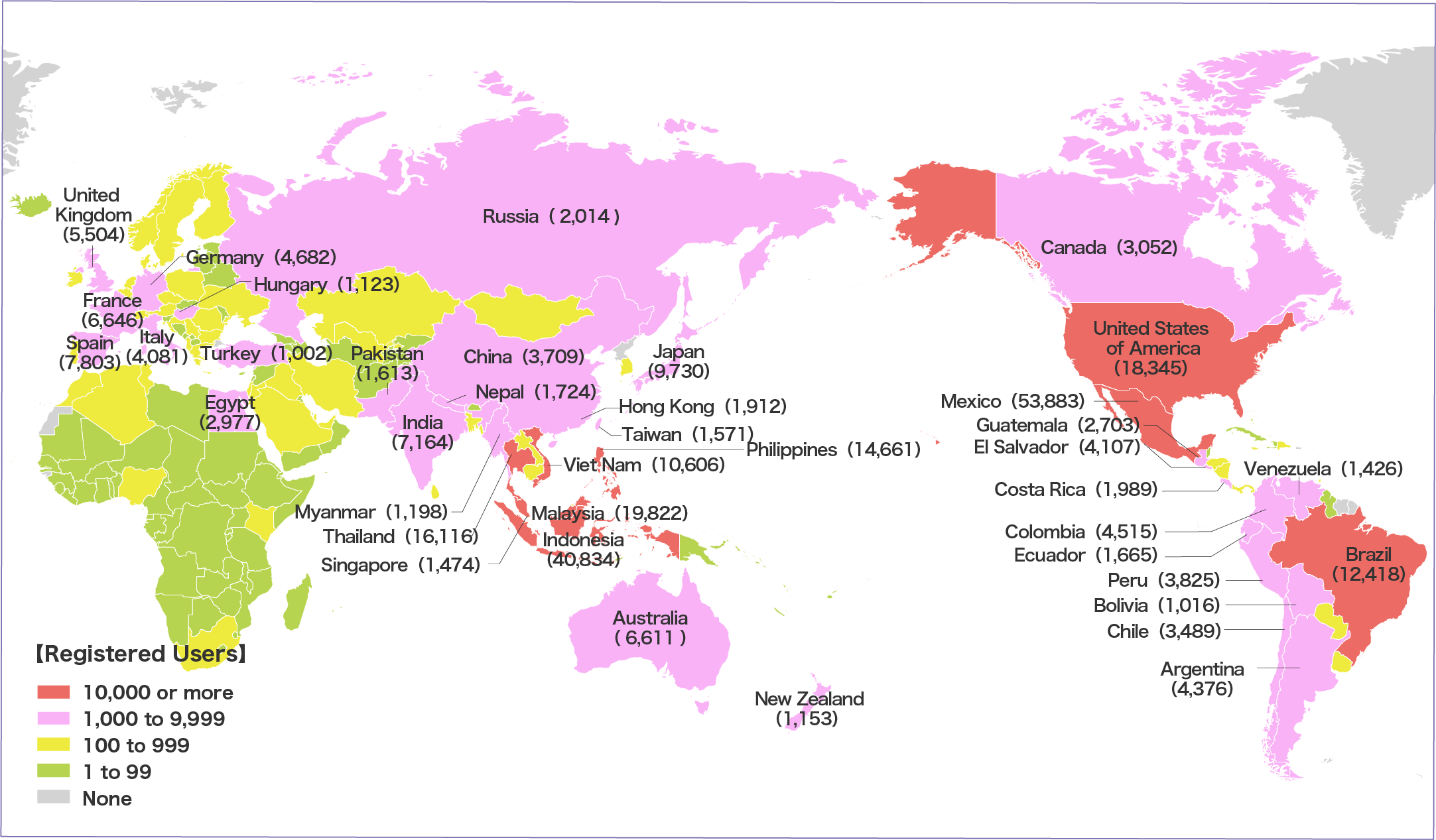 *Total number of registered users from the release of "Minato" to the end of July 2022.