Learning Japanese Changed My Life—
A Passport to the Future Gained through Japanese Language Learning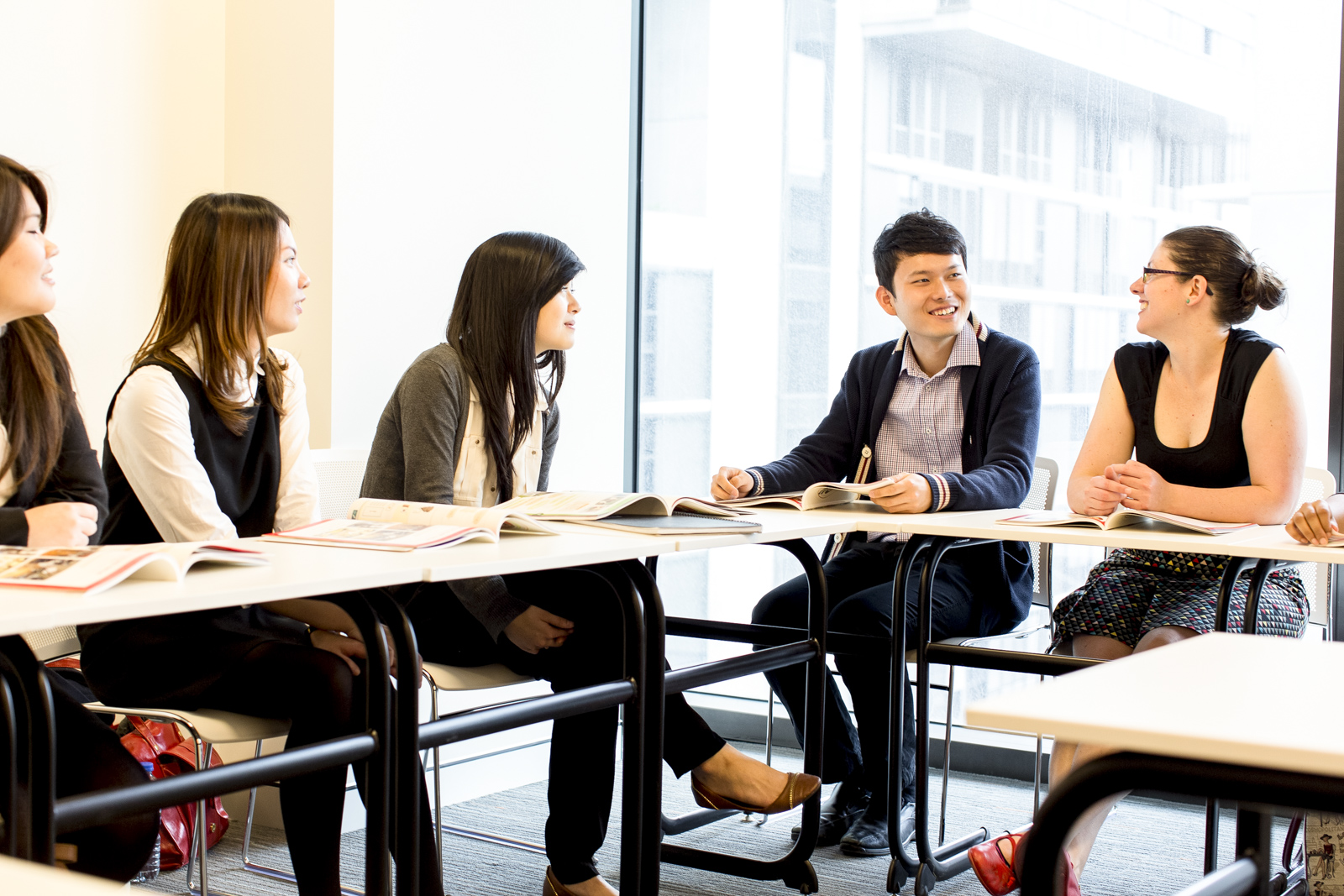 Today, there are Japanese language learners all over the world. With changes taking place in society, their motivation for language learning is shifting and evolving. What are some of the reasons for people to learn Japanese?
How many people in the world are learning Japanese? The Japan Foundation (JF) conducts a "Survey Report on Japanese-Language Education Abroad" every three years to assess the current state of Japanese language education globally. The latest survey revealed that there are 3,794,714 Japanese language learners around the world as of fiscal 2021. This number was 127,167 in the 1979 survey. In the span of 40 years, the number of Japanese language learners has increased by about 30-fold.
After World War II, and prior to Japan's economic recovery and expanded global interaction, there was a period when only a small number of people studied Japanese, mostly limited to those specializing in Japanese studies at higher education institutions. Eventually, the purpose for Japanese language learning changed following Japan's economic growth. As Japanese companies continued to expand internationally and economic ties between other countries and Japan deepened in the 1980s, overseas people seeking jobs related to Japan started to learn Japanese. With Japan experiencing an overseas travel boom, demand for Japanese tour guides emerged in tourist destinations mainly in Southeast Asia and the Middle East. Furthermore, some countries adopted a national policy modeled after Japan's modernization, resulting in a stronger interest in Japanese society and language. This contributed to the gradual increase in the number of students studying abroad in Japan. As the country became more cosmopolitan, the number of foreigners learning Japanese as a means to communicate with and better understand Japanese people also increased.
Since then, the reasons for learning Japanese have diversely evolved as people's interest in Japan and the language itself has increased, going beyond the practical aspects of carrying out business. Particularly since the turn of the century, interest in Japanese pop culture, including manga and anime, has been ranked as high among motivators for those learning Japanese. This is also attributed to the spread of the Internet and exposure to Japanese culture online. In recent years, the number of foreign workers looking to learn Japanese in order to work in Japan is also on the rise.
As you have seen, there are many reasons behind the increase in the number of Japanese language learners. In response to this demand, JF has been working to expand Japanese language education overseas since the 1970s. For instance, JF has dispatched professional Japanese language experts to its offices, core Japanese language education institutions, and ministries of education in various countries around the world. Also, it has supported the development of training programs, teaching materials, and curricula for local teachers, working to establish a global network of Japanese language education institutions. With these long-standing, steadfast efforts to build a foundation for Japanese language education yielding results, such education is now offered at institutions of higher education in many countries. It is even branching out to be offered as a foreign language course at secondary education institutions.
The life-altering choice of taking Japanese in high school
The JF Sydney serves as a home base for Japanese language experts dispatched from Japan to promote Japanese language education, which includes the development of teaching material and training of teachers in Australia, a country with over 410,000 learners of the Japanese language.
In the 1970s, the Australian government embarked on diplomacy that focused on the Asia region and multiculturalism. This political shift is also reflected in the country's foreign language education, which led to the rapid increase in the number of Japanese language learners primarily at secondary education institutions. By 1987, Japanese was one of the preferred languages for Languages Other Than English (LOTE) in secondary schools, and today it is also taught in elementary schools.
Mr. Derek Baines, Country Manager, Japan at Tourism Australia, first encountered Japanese through a foreign language class offered in school. He entered high school (the equivalent of local upper secondary education) in the late 1970s. His hometown of Queensland introduced Japanese as one of the mandatory foreign language courses in public schools in 1967, being among the first states in Australia to do so. While memories of World War II remained in the minds of Australians at that time, Mr. Baines was encouraged by his father to take up Japanese language as he saw the growth in trade between Japan and Australia. With a recommendation also from the school principal, Mr. Baines chose to study Japanese. "At the time, information on Japan was limited. While it was the language of an unfamiliar country, once I started learning, I discovered quite a few things. For example, I learned that there were Japanese words that could not be translated into English, such as 'Ikigai' or 'Wabisabi.' It was a big deal for a 12-year-old boy to recognize these cultural differences," Mr. Baines recalled.
After graduating from high school, Mr. Baines lived in Japan for three months as an exchange student. It was his first time in a foreign country. He attended a Japanese high school while staying with a host family in Tokyo. Until then he had studied Japanese for five years, but during his first stay in Japan he had difficulty communicating. Nevertheless, "I felt my life changed," Mr. Baines says. After returning to Australia, Mr. Baines studied Asian history and economics, including that of Japan, at university. He returned to Japan on a working holiday visa, where he experienced working as an English teacher and work at a Japanese trading company. He worked at Qantas Airways for 20 years, and then joined Tourism Australia in 2020, where he currently serves as the Country Manager in Tokyo, Japan.
Whether it is reading a newspaper, participating in a meeting, or listening to a colleague, "Various forms of Japanese language skills are essential to everyday living," notes Mr. Baines. He has been taking a Japanese language class at the JF Sydney for more than 10 years in order to increase his Japanese language proficiency. "Classes are small in size and the teachers are great. The classes cover a variety of topics, including literature, social sciences, history, and current affairs. They were shifted to an online format following the COVID-19 outbreak, so I've been able to continue taking them even after coming to Japan."
JLPT opens the door to the next phase of life
Mr. Baines uses the Japanese Language Proficiency Test (JLPT) as a yardstick for his own proficiency. The test measures and accredits the Japanese language proficiency of non-native speakers of Japanese. JF is responsible for administering the test outside of Japan. The JLPT was first launched in 1984 at two locations in Japan and in 19 cities in 14 countries/regions around the world. There were a total of around 7,000 test takers the first year including those in Japan, but in 2019 this number had risen to 1,168,535, making it the largest-scale test of the Japanese language in the world.
The JLPT places importance not only on knowledge of Japanese-language vocabulary and grammar but also on the ability to use such knowledge in actual communication. Therefore, it measures those skills through "Language Knowledge", "Reading" and "Listening" tests. The test has been adopted as a prerequisite for higher education, graduation, employment, promotions, and career changes. It has become an important milestone in the lives of countless Japanese language learners.
"First, I took the N2 level and passed. Next, I took N1, but fell short. The JLPT shed light on my strengths and weaknesses. I had dinner with a friend recently and the topic of the JLPT came up. I had taken the N1 exam around four years prior and I talked about how I wanted to take it again and pass," Mr. Baines recalled. "The key to improving proficiency is constant practice and to never be afraid to make a mistake. And improving proficiency is important if you want to make Japanese friends. Learning the language will deepen your understanding of the culture."
Mr. Baines hopes to broaden his understanding of Japanese culture and have more in-depth interactions with Japanese people. "By learning Japanese, I have been able to discover a lot of interesting things about Japan and it has really benefited my communication at work and in day-to-day living in the country. Without the ability to speak Japanese, I wouldn't be able to do my job." With regard to the future of Japan-Australia relations, Mr. Baines says, "The number of Japanese travelers visiting Australia declined sharply during the COVID-19 pandemic. First, I hope to bring this number back up to pre-pandemic levels. I would also like to see people from generations who remember World War II travel with younger generations to foster greater interest in friendly relations between Japan and Australia in the future."
There are many people active on the international stage with an affinity for Japan which developed through their learning of the Japanese language. JF remains committed to building a foundation for Japanese language learning around the world to closely support Japanese language learners as they take flight now and in the future.
【Related pages】
In the Footsteps of TEZUKA Osamu, the "Manga Ambassador" Who Continues to Captivate the World with His Outstanding Foresight and Creativity
"NIHONGO Partners," Bringing Living Language and Culture to Middle and High-School Students Studying Japanese in Asia
As Japanese-Language Learners are Growing in Asia, Responding to the Diversifying Learning Motives There
A Second Home for Overseas Japanese Language Teachers, Training Programs Offered by the Japanese-Language Institute, Urawa