Learning across National Borders from Each Other's Experiences of Disaster, and Sowing the Seeds of Future Disaster Readiness Education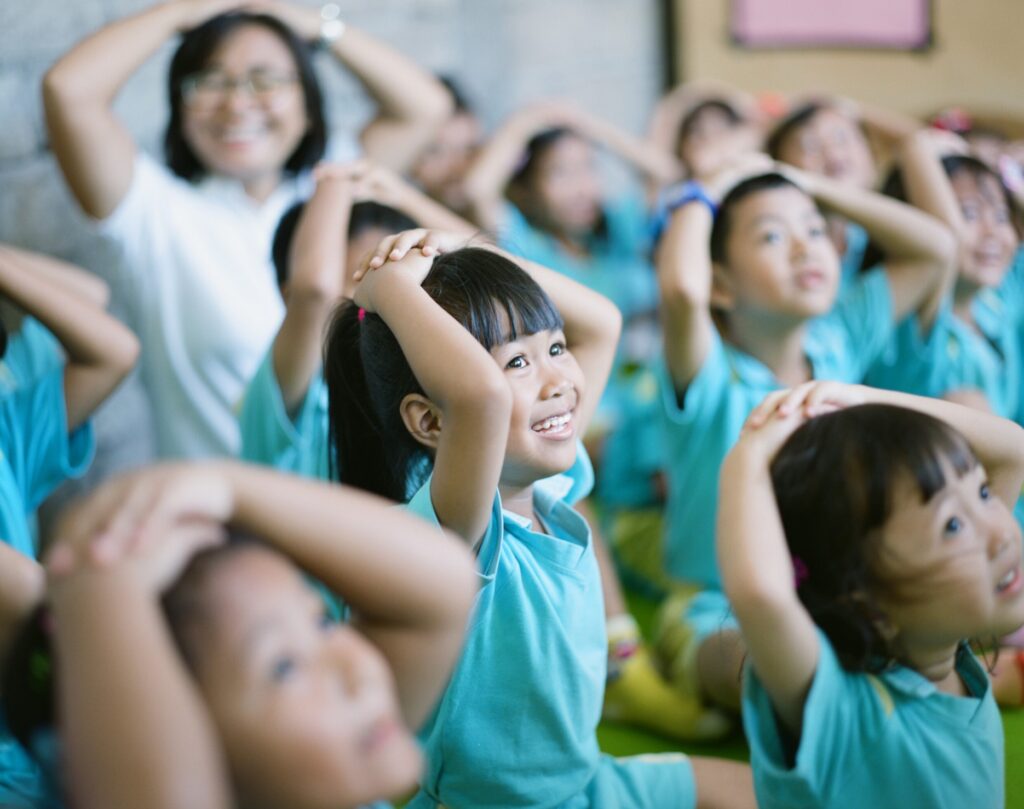 Since 2014, the third year after the Great East Japan Earthquake, the Japan Foundation has been continuously implementing projects to develop human resources for disaster readiness education through cultural exchanges with Asian countries and other regions.
Various efforts by the Japan Foundation (JF) to assist with reconstruction commenced one year after the Great East Japan Earthquake. Since 2014, when reconstruction in the Tohoku region got underway, the JF has shifted its focus from short-term projects to long-term initiatives with a view towards sustainability. The JF has initiated a series of programs to share experiences and lessons learned from the disaster with the international community, and to help regenerate and revitalize communities in the disaster-affected areas.
The HANDs! Project

—designing future disaster readiness
The HANDs! – Hope and Dreams – Project , which was implemented from 2014 to 2020, is a program that aimed at developing future leaders in disaster readiness. Young people from nine Asian countries with diverse backgrounds visited disaster-stricken areas throughout Asia to learn about disaster readiness from each other through training and exchanges. Unlike Japan, some regions in Asia, where many people are affected by natural disasters every year, have no experience in evacuation drills, and lack the expertise to cope with disasters when they occur. After acquiring a deeper insight into the types and characteristics of disasters and local cultures in different regions by sharing ideas through exchanges of opinions with experts and other participants, these young people developed action plans for disaster readiness.
In the five years from 2014 through 2018, JF trained 100 disaster readiness education leaders (HANDs! Fellows) to conduct disaster readiness education and offer support to disaster-stricken areas in various regions. This all started with megaphones. An electronics manufacturer in Osaka Prefecture, inspired by a JF disaster-relief program implemented immediately after the Great East Japan Earthquake, manufactured 200 megaphones and donated 100 each to Chile and Indonesia. Upon receiving these in Indonesia, a JF staff asked the local youth, "What can you do with these megaphones for disaster prevention in your community?" This challenge later evolved into the launch of the HANDs! Project.
Mr. NAGATA Hirokazu, an advisor who supported the project for many years (and director of the NPO, Plus Arts), reminisces on the activities of the project, saying, "The greatest strength of this project was that participants can learn on the ground. Young people from different backgrounds visited disaster-stricken areas and listened to the people there, discussing their situations across national boundaries and rapidly creating disaster readiness programs using their respective expertise. Then, they put this into practice with the local children. Such a rich training experience is rare to encounter. I myself, though an advisor, was continuously reminded that such approaches were out there. The cultures and circumstances of each country or region visited were different, so programs had to be tailored to each one—or in other words, localized. Doing this in four countries in one year was quite tough, but that's why it was so stimulating and such a significant learning experience for these youngsters."
Ms. Ruttikorn Vuttikorn, a game designer from Thailand, met Mr. Nagata at a disaster readiness workshop held locally and later became an advisor to the HANDs! Project. She is also involved in localizing Japanese disaster readiness games coming into Thailand. "From July 2011 to January 2012, Thailand experienced severe flooding. During that event, we could see how unprepared Thai people were, and how much we needed to learn to prepare for the next potential disaster. Many lectures and workshops were organized by the Japan Foundation, one of which led me to meet Mr. NAGATA Hirokazu, and we discovered that both of us were using games as a tool to attract and educate people. Our initial collaboration began from a small game localization project, which expanded to bigger and bigger collaborations. Most of the participants who joined the workshop were not game designers and had a doubting mindset of, "Can we do it?" but they gained more confidence through playing events again and again. And this changing of mindset from "Can we do it?" to "We can do it!" is a very powerful drive toward sustainability of the disaster preparedness program."
Disaster education extends from Asia to the Americas
JF is also sharing the Asian experience of disasters with the United States. From September 2018, the JF and Parsons School of Design in New York City co-organized the exhibition "Earth Manual Project—This Could Save Your Life." This exhibition showcased disaster readiness education, disaster response, and disaster area support initiatives born of creative ideas from Japanese experts based on their in-depth interviews with disaster victims. The exhibition also introduced the results produced in Southeast Asian countries through projects such as the HANDs! Project.
The impetus for this exhibition came when a professor at Parsons School of Design, one of the leading institutions of higher education for design in the U.S., visited Thailand and observed the exhibition of the same title being held by the JF Bangkok and appreciated its social significance. For the New York exhibition, JF and Japanese experts, including Mr. Nagata, the exhibition's curator, spent several years in dialogue with the Parsons's faculty and students to reorganize the exhibition's content.
An intensive course, the "Disaster Preparedness Design Intensive," was launched at the university in preparation for the exhibition. The students studied Asian methods and discussed various ideas on the theme of "How design can confront disasters," using U.S. examples such as hurricanes, major power outages, and terrorist attacks. The outcomes were jointly exhibited at the exhibition and attracted a great deal of attention. In addition, many projects related to this exhibition, including disaster readiness workshops at local elementary schools, a panel discussion by experts from Japan, U.S. and Southeast Asian countries, and other countries, were also held.
The seeds of disaster readiness have been sown in both Asia and the U.S. Mr. Nagata stated, "I look forward to nurturing leaders who can devise disaster readiness programs tailored to local communities." It seems that this day is soon upon us.
These days, natural disasters occur all over the world with increasing frequency. Sharing Japan's knowledge, cultivated through experience of countless disasters, with the people of the world via cultural exchange—this is a process through which Japan can also learn a lot. Through both success and failure, JF is committed to helping spiritual recovery through cultural exchanges, and to contributing to building a disaster-resilient society. We believe in the power of local traditions and cultures.
【Related page】
Spiritual Recovery through Local Traditions and Culture: Overcoming the Disaster